Transforming a city block with surgical precision.
Stryker needed to make an impact, big time.
Thousands of orthopedic surgeons were descending upon San Diego for a conference. Stryker's top competitor was hosting a showcase event the day before. We built an immersive experience that outshone the competition, spanned a city block and introduced Stryker's new robotic surgery system to a packed house.
the story we made
Interaction is everything.
Research taught us that surgeons' inherent self-confidence makes them skeptical of technological assistance, so we let them experience the unparalleled precision of the Mako Total Knee Robotic-Arm Assisted Surgery System for themselves—and have fun doing it.
HOW WE BUILT IT
A truly massive event.
We fully transformed a city block—including six restaurants—in only 16 hours from start to finish.
THE RESULTS
1.5 HOURS
spent inside per guest
The Mako experience was so successful, Stryker tapped GMR to run the program for four years running.
2,000+
visitors, blowing away all projections
GMR's guidance, vision and execution allowed us to create excitement about this technology and boldly proclaim our position in the orthopedics market."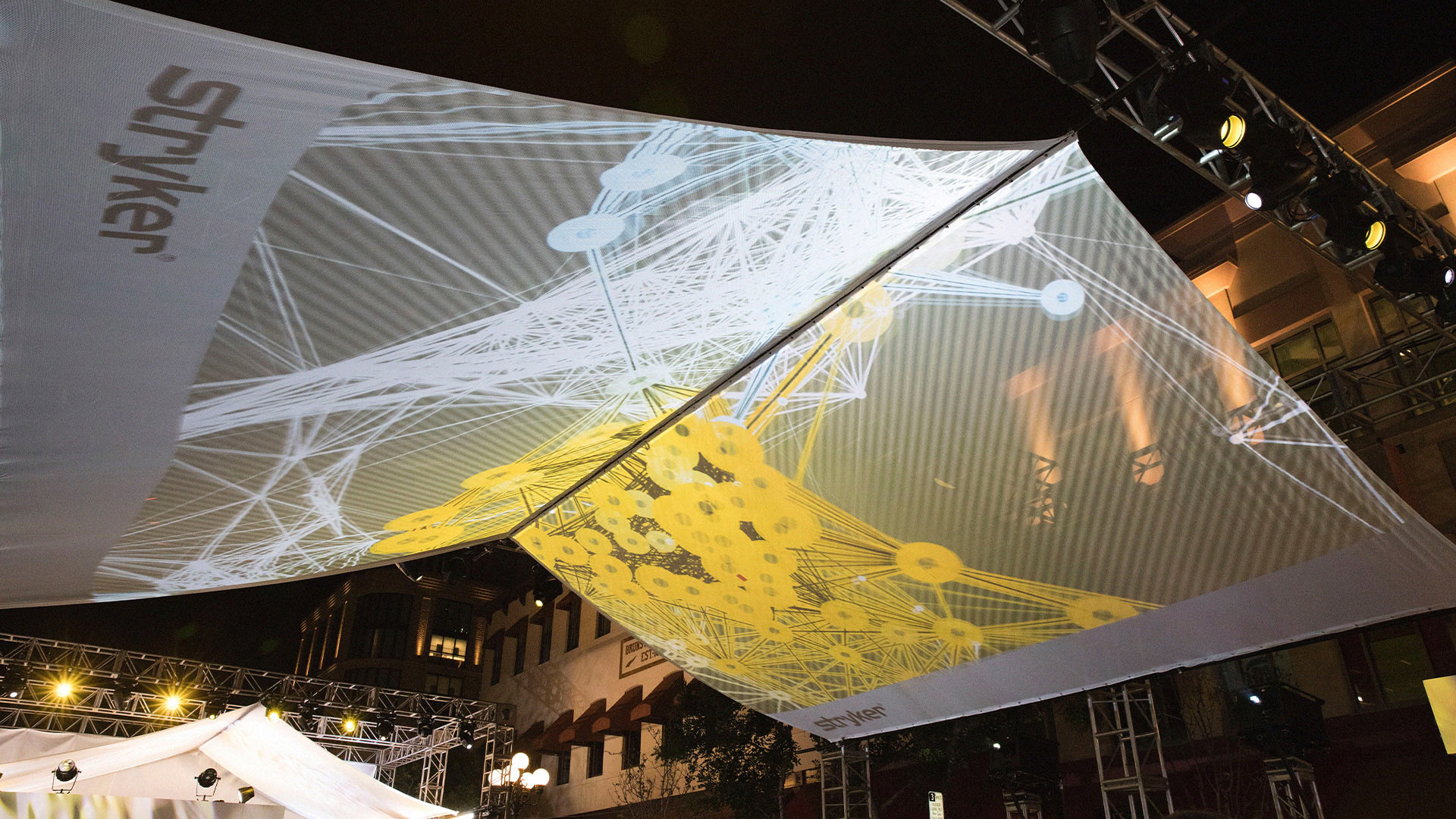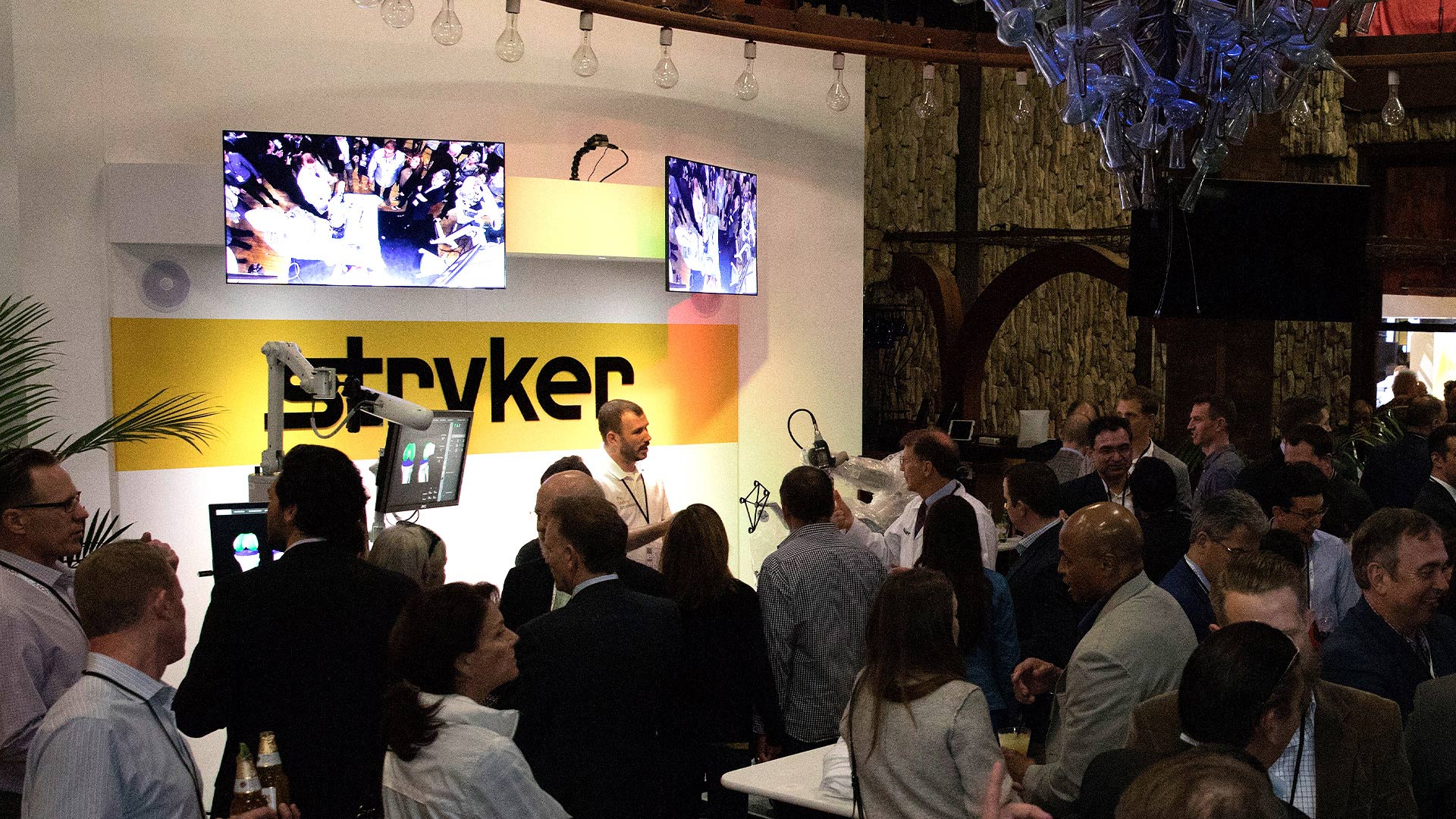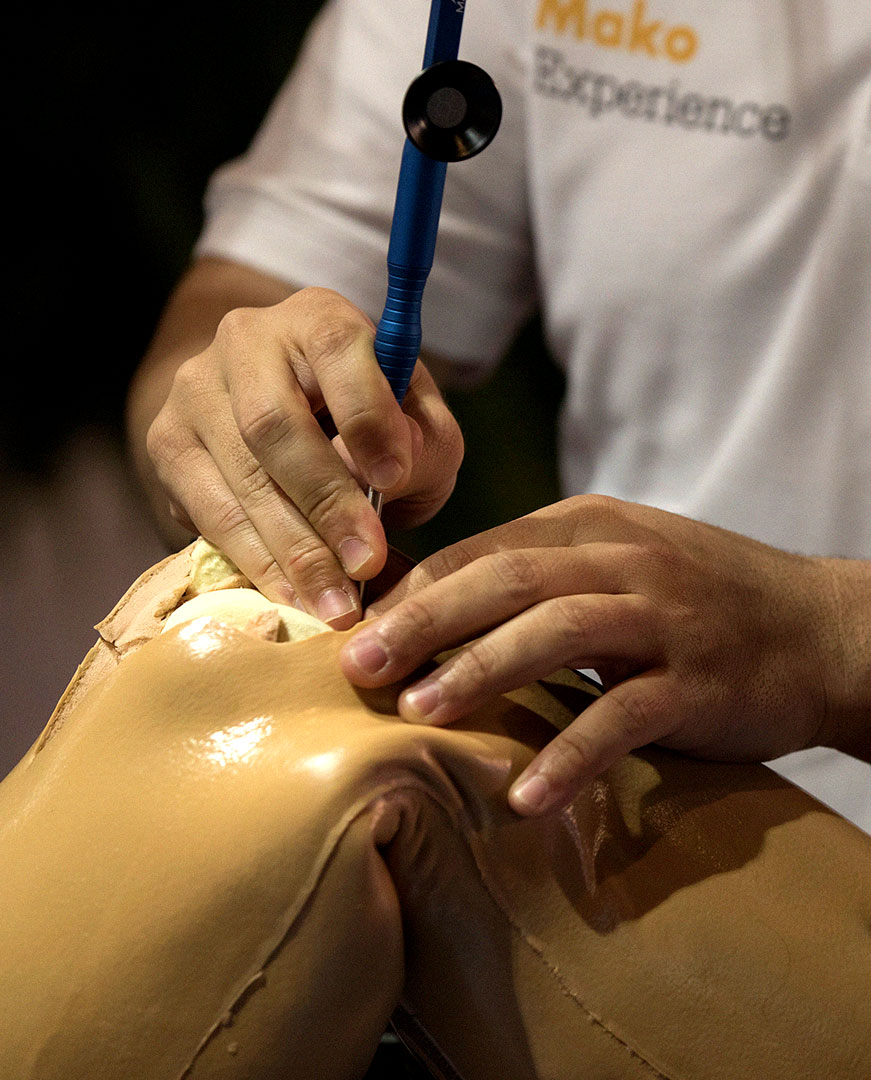 Graphic & environmental design
Platform, game & web development
Event tracking & analytics
Data capture & lead generation
Product showcasing & sampling
Experiential fabrication & consulting
Custom production, prototyping & productization
On-site installation & support
Event logistics
Staffing & training
And many more
Rakuten | Insta-Worthy Pop-Up
THE PLACE TO BE SEEN, LIKED AND FOLLOWED.